GREATER MOUNT ZION BAPTIST CHURCH HISTORY
The legacy of Greater Mount Zion Baptist Church started in March 1974 when Deacon Wiley Jones, Sr. called a meeting among former members of Mount Zion Baptist Church, Berkley. The initial group of Deacons Wiley Jones, John Kellam, Cornelius Purvis, Clifton Wood, Sr. and Brother John Bowman were joined by Deacons Charles Benson, Benjamin McEntire and Ernest Benson.
In May 1974 the first fellowship meeting was held at the Y.M.C.A. at 812 Wood Street, Norfolk, Virginia. The initial group was joined by Willie Mae Archie, Marie Brown, Mollie Deloatch, Goldie Harrison, Leland Hines, Queen E. Jones, Martha Kellam, Deacon John Smith, and Deacon Samuel Townes; and together this group comprised the "Original 17 Members."

In June 1974 the group purchased the former Arbor Grove Baptist Church, which was located at 2899 Welcome Road, Chesapeake, Virginia; and the name Greater Mount Zion Mission was chosen. From there others began to join the fellowship, and on November 10, 1974 the initial service was held in their new place of worship. On January 19, 1975 a Recognition Service was held designating the mission as Greater Mount Zion Missionary Baptist Church.
On December 22, 1975 the Rev. Ronnie Joyner was called as the first Pastor. The church was inspired by his preaching, and the membership continued to grow. During his tenure as Pastor the church was able to burn their first mortgage, and make major improvements to the facilities. The Youth Usher Board was renamed in his honor. Rev. Joyner resigned in June 1982.
On July 5, 1983 the Rev. Dr. Donald F. Taylor, Sr. was called as the second Pastor. Dr. Taylor faithfully served the church for 23 years, and under his leadership the church continued to grow both numerically and spiritually. He oversaw further renovations to the church's facilities, and implemented new financial and management systems.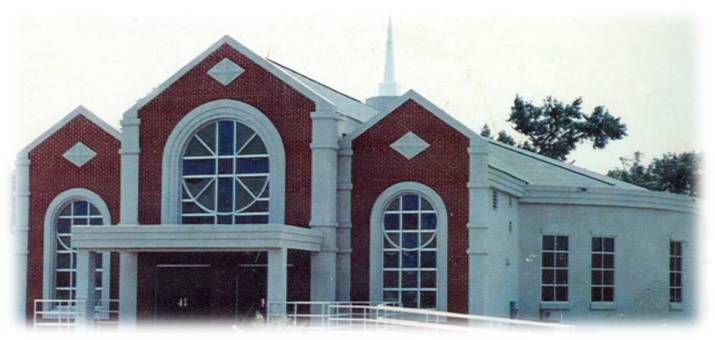 Dr. Taylor was the visionary source for our current edifice, and in September 1999 he led the church as we marched from the first church to our current location. Dr. Taylor retired in June 2006, and he was bestowed the title of Pastor Emeritus in 2013.
In October 2008 Rev. Gregory David was called as the third Pastor. During his tenure the church generously and graciously contributed to the Haitian earthquake relief effort, and he led the church in the liquidation of the mortgage on our current facility. Rev. David resigned as Pastor on April 10, 2011.
In April 6, 2013 the church called our fourth Pastor, Rev. Dr. Shawn J. Singleton. During his short tenure the church continued to grow, both numerically and financially; and Dr. Singleton lead and renewed our efforts of "Building a Reflective Image of Christ's Kingdom."
For 41 years Greater Mount Zion Baptist Church has been, and continues to be, a place of worship where God's love is shown and God's people are welcomed. We stand today on the shoulders and legacy of the many who have come before us, and the many that have gone on to glory. Every name was not mentioned, but their service will never be forgotten. We thank God for the vision, enthusiasm, and faithfulness that was given to the "Original 17," and we thank God for all the Pastors and leadership that have served at this great church, and we thank God for every member, past, present and future; but most of all we thank God for being there with us all along the way. Our hope remains in Him, because we know, with Him on our side, we cannot fail. So in closing I say, to God be the glory for all the great things He has blessed us to do, and all the great things He has done!​